Stripper + Fiance = O.V.E.R.
Some will read this and cheer me on (mostly women I would think) others will say it wasn't "real" and that I'm over reacting (that would be you sleazy ass men). But frankly, while I'm hurt, bewildered and just a step on
that
side of pissed, I'm comfortable with my decision.
My f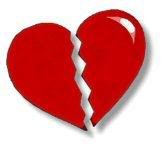 iance, we'll call him,
Asshole,
had a bachelor party last weekend. I knew ahead of time that there would be strippers present and was okay with it. Strippers aren't my thing, but hey, if that made Asshole happy, who was I to stand in the way? While he was out with the guys, I went out with the girls for a quiet night of a little dancing, some barhopping and a fantastic limo ride.
Little did I know that
in our freakin' living room
, Asshole was destroying our future. The guys had gotten three strippers, who came equipped with toys and basically said, "Do what you want." Of course Asshole was pretty drunk (not an excuse) and decided that toward the end of the night it would be fun to screw one of them with a strap-on. Then after her achieving orgasm in front of the rest of the guys (sick, huh?) they retired to the guest bedroom (thank God it wasn't
my
bed!) to finish him off.
Now I'm sure you are asking, "How do you know all this?" Well, Asshole must not be too bright because my cousin was there and was witness to everything but the guest bedroom part. And thankfully, he wasn't going to agree to the "guy code" regarding bachelor parties.
I confronted Asshole, who admitted to it all. He had the gall to say it was a last the last sex he'd have before tying himself down.
Riiight
. Wrong choice of words. Needless to say, Asshole is out of my house and the wedding has been called off. And don't
think
I'm not going on our honeymoon trip to Hawaii. The tickets are in my nightstand drawer and since the locks are being changed as we speak and his ticket canceled (I made the reservation) I think it's safe to say he won't be joining me.
What would you do if this were your fiance? And I will say, that this was very out of character for him. We've never had trust issues before. But, I'm just not going to stand by and let this one slide.